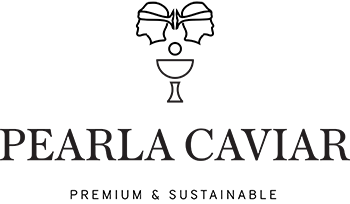 Elevate your events and impress your customers with the decadent taste of the finest caviar with the most perfectly shaped pearls of roe.
Organic, pure, sustainable and ethical.
Never for settle for anything less than absolute perfection.

★★★★★
"Such perfection...it's a privilege to work with such a wonderful ingredient"
- Herbert Brockel and Tobias Schlimbach -
Michelin Star Chefs at Burgrestaurant Nideggen Brockel

PEARL OF THE CAVIAR WORLD
What makes Pearla Caviar different?
It's the purity that translates into a taste that's so refined, you will feel like you have only now discovered what real caviar tastes like.

That's all thanks to state of the art facilities, uncompromising quality controls and dedication to organic and sustainable practices.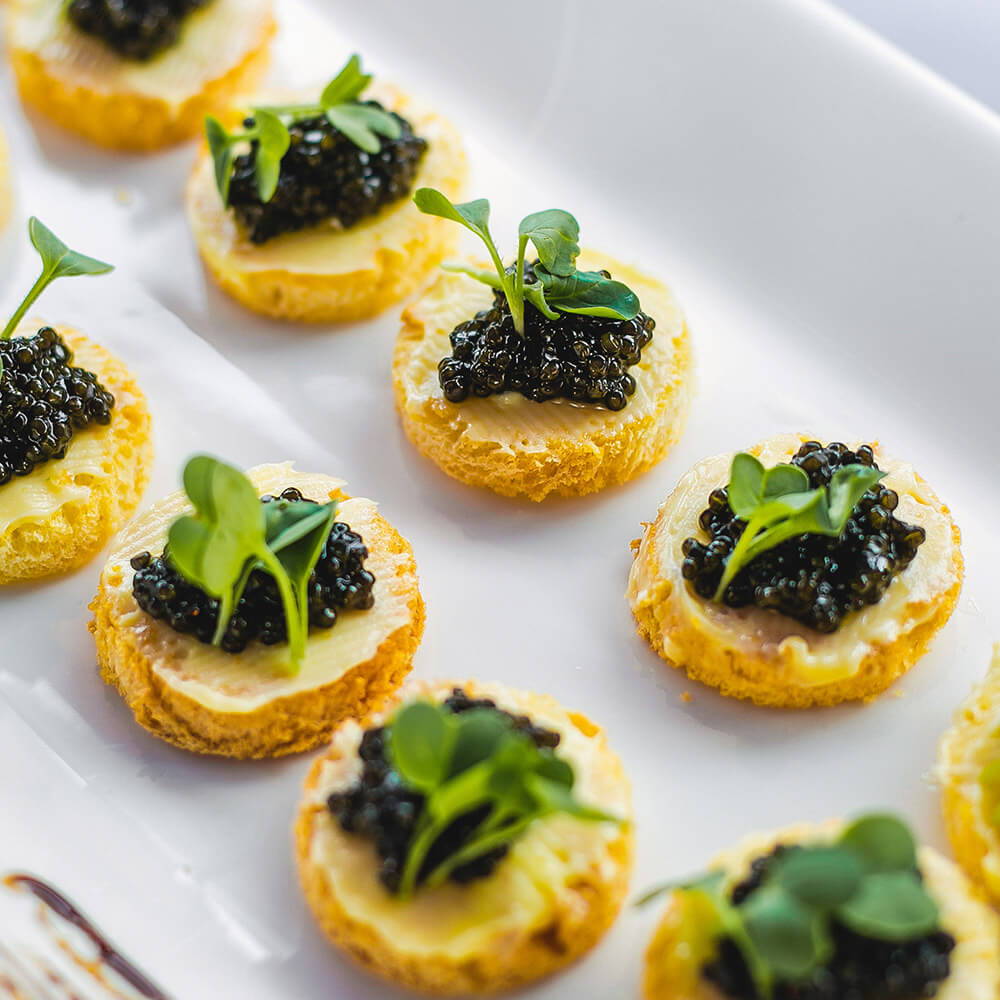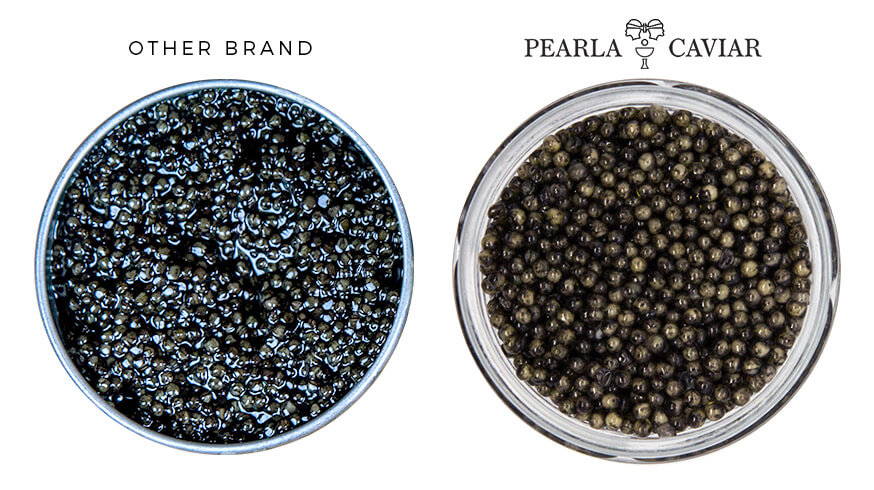 quality is not an act. it is a habit.
When you taste Pearla Caviar, nothing else will ever compare.
Dedication to outstanding quality is translated into the finest roes lovingly matured to perfection,

Stored and packed in a way that celebrates the delicate nature and exclusivity of caviar.
From the crystal clear waters of our own fish farm in Poland, filled from fresh mountain streams, we bring you the most natural and organically grown caviar. Free of preservatives, antibiotics & chemicals. Natural & pure, just as Mother Nature intended.

Grown and harvested under the strict regulations of CITES, our fish farm complies with the highest quality demands and purest manufacturing requirements, resulting in a completely pure and natural product.Unlike other caviar retailers, we will never sell or re-sell caviar from other farms, only our own.


Pearla Caviar is harvested only from sturgeon bred on our farm lakes in Poland, fed by crystal clear mountain streams.


Strictly no chemicals, preservatives or antibiotics are used on our farm or in production of our caviar, all carried out under CITES guidelines.


Roe is harvested in an ethical way by a small cut in the abdomen, without harming or killing our sturgeons.


Enjoy the purest taste of caviar without any metal aftertaste. Our caviar is packed in clear glass jars so you can expect the quality of the roe anytime.
★★★★★
"Such perfection...
it's a privilege to work with such a wonderful ingredient"
- Herbert Brockel and Tobias Schlimbach -
Michelin Star Chefs at Burgrestaurant Nideggen Brockel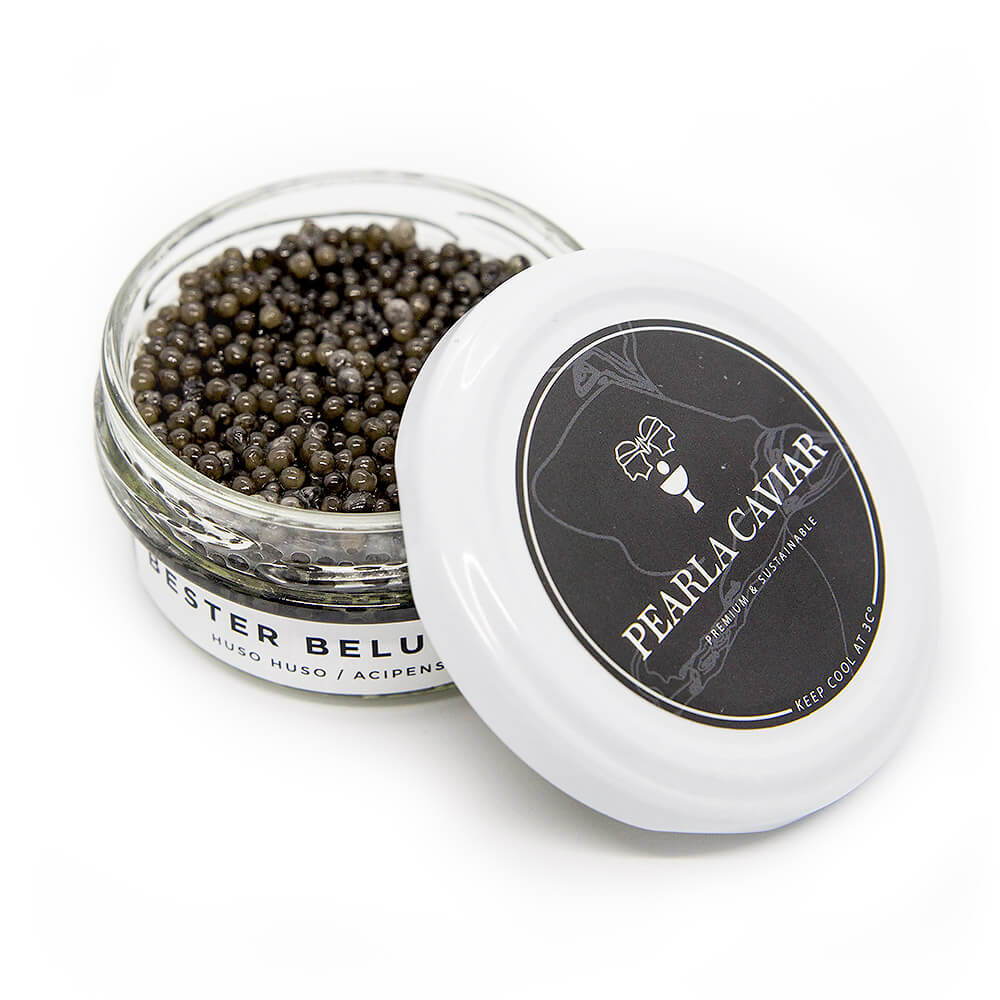 The caviar is characterised by silver-grey to black colour with taste that offers gorgeously complex, refined and delicate salty flavours followed by rich, buttery, nutty (walnut, hazelnut) and creamy touches with an incredibly refined and long after-taste.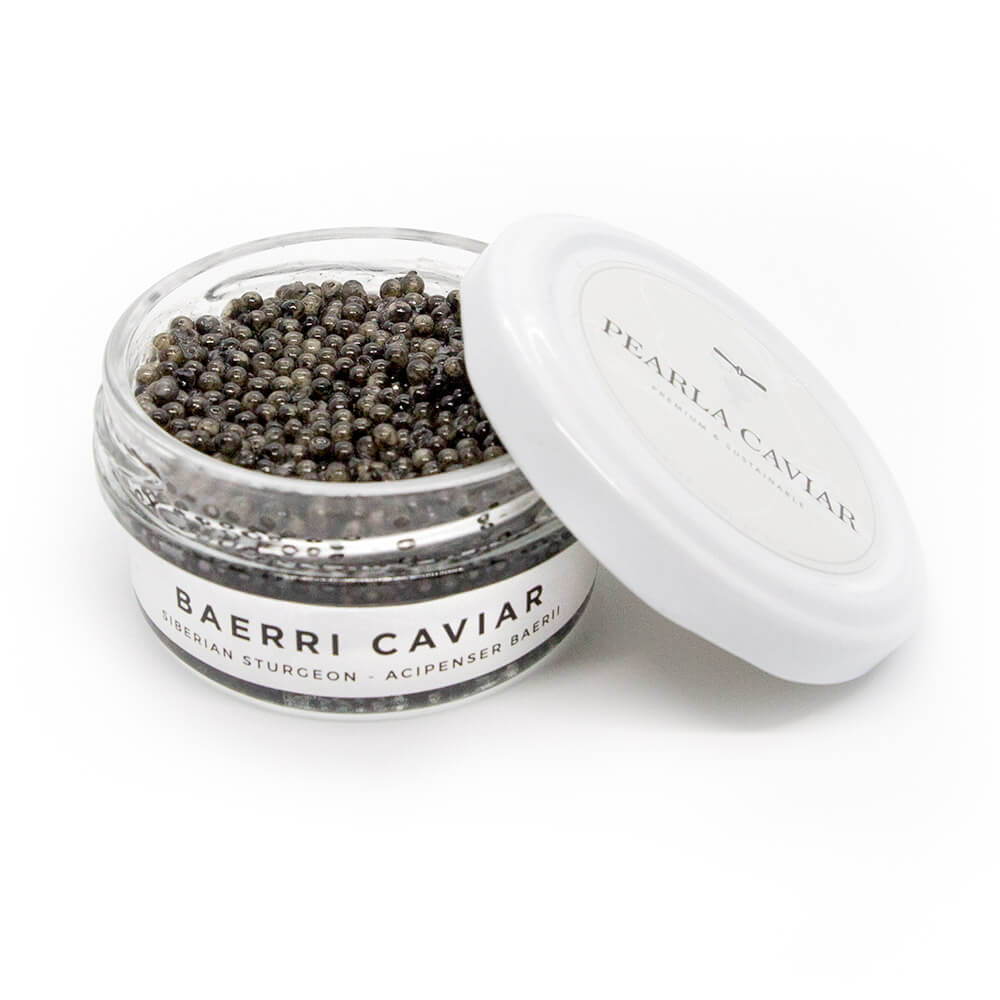 The dark-brown to black caviar with luscious firm texture is characterised by its mild and light saltiness and beautifully intense flavour with slight iodine elements develops into a rich but subtle, nutty aftertaste with buttery tones leaving sumptuous lingering aromas.

The caviar with velvet smooth texture is characterised by distinctive, strong and intense flavour, with smaller eggs and velvety texture gives it a lingering buttery flavour.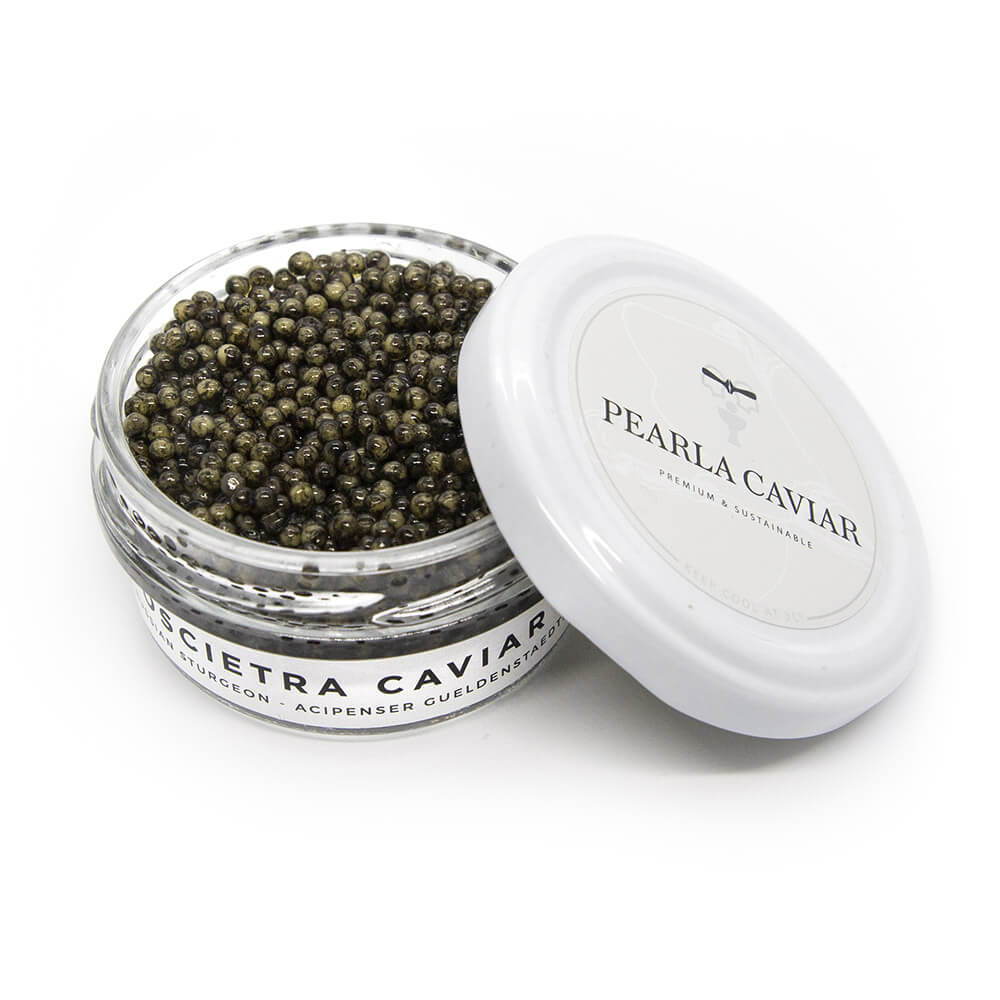 The outer shell of the dark-brown to olive-coloured eggs is slightly harder than that of the Sterlet Sturgeon. The taste is characterized by deep, rich and complex flavour with pleasant salty aroma, accompanied by delicate nutty and buttery notes and long aromatic aftertaste.
AT YOUR SERVICE - GET IN TOUCH TODAY
Whether you are catering an exclusive private event, looking for a regular supplier for a fine dining restaurant or a private caviar delivery service, Pearla Caviar will certainly satisfy the impeccable taste of all your clients.
Reach out to us by filling in our wholesale form and we will be delighted to tell you why - after tasting Pearla Caviar - you will never consider any other Caviar brand for your culinary needs.